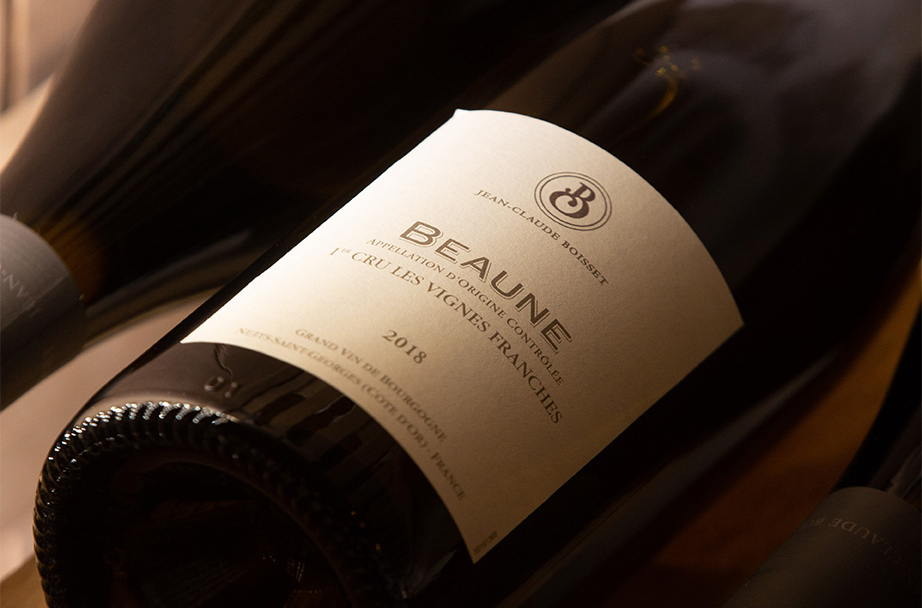 January 2023 I Vougeot

Although it is a very sunny vintage, this great white wine Beaune 1er Cru Vignes Franches 2018 by Jean-Claude Boisset is surprisingly fresh! It reveals a bouquet of citrus fruits and white flowers. A smooth mouthfeel balanced out by an acidic finish.
Focus on the 2018 vintage: after a mild winter, the year was marked by two contrasting periods. A mild, sunny spring spared completely by frost, but with some localised storms and hail. The very hot, dry summer caused the ripening to stall in some places. The early and exceptionally abundant harvest brought the full potential to produce highly refined wines.
Our wine lounge welcomes you upon reservation from Wednesday to Sunday from 10:30 am to 1:30 pm and from 2:30 pm to 6 pm.