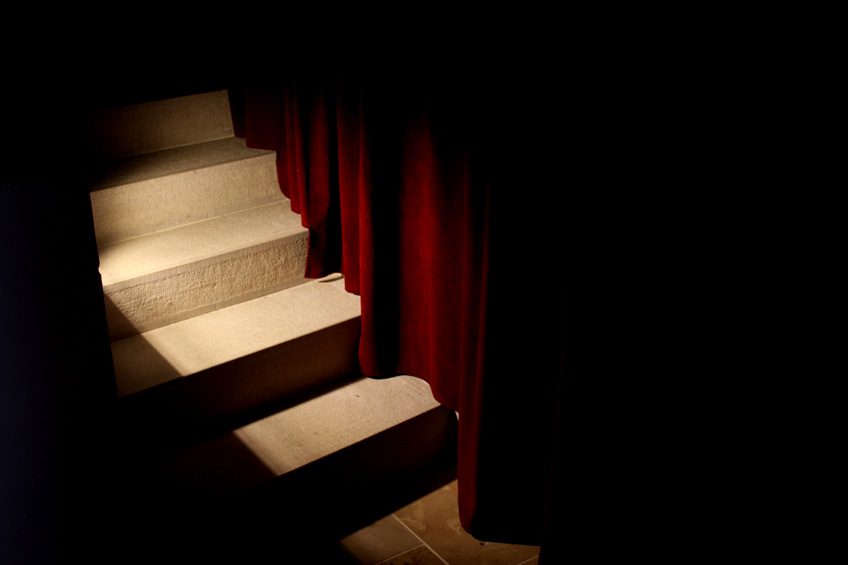 A wine-tasting lounge of a new kind opened in the Burgundy village of Vougeot this fall. This is a first for the region, a short hop from the Château du Clos Vougeot in the home village of the Boisset family. Here, they have created the perfect place to discover some silky wines that are the result of a long family history of winemaking.

The tasting experience is all about Burgundy refinement, from little-known gems to some great wines, which can all be discovered in warm, elegant surroundings. With works of art on every floor and tempting bottles to be tasted in alcoves from the cellar to the attic, visitors can discover attractive wine-related objects and lovely bottles to take away.
This former winemaker's house has been elegantly upholstered in velvet by interior designer Jacques Garcia, working on his first creation in his native Burgundy. The building itself was remodelled by Frédéric Didier, architect in Cluny for the Monuments of France and Versailles.

Here, you can taste the wines from the terroir of Vougeot, offering an ode to the finesse of Pinot Noir and the subtle side of Chardonnay in three styles, with the purity of the wines from the Domaine de la Vougeraie, the elegance of those from the Jean-Claude Boisset label, and the effervescence of the Crémant de Bourgognes of JCB by Jean-Charles Boisset.


Welcome to this chic, theatrical ambiance, with red curtains and mirrors immediately plunging you into the atmosphere. The price of admission allows you to taste different wines, according to your mood, freely choosing as you make your way from the Winemaker's Chambers, into the Boudoir, the Library, through the Cabinet of Curiosities, the JCB Lounge, or down to the Starlit Cellar.

Along the way, you will be charmed by magical works by artist Hélène de Saint Lager and photographer Mathilde de l'Ecotais, which offer a sensorial interpretation of the explosive bouquet of wine.

The spirit of Burgundy wines can be found in la Maison, the embodiment of refinement in Vougeot.

la Maison 1, rue du vieux château 21640 Vougeot • Burgundy
France +33(0)3 80 61 06 10 | contact@lamaisonvougeot.com
Tasting: from €25 per person

Winter opening hours: 11:00am to 6:30pm Wednesdays, Thursdays, and Sundays. 10:00am to 7:30pm Fridays and Saturdays.
Closed Mondays and Tuesdays.

www.lamaisonvougeot.com